Julie Bowald Home Team
Audrey Kamm
Broker
Audrey was named Jim Maloof Realtor's 2015 Rising Star and a Multi-Million Dollar Producer. Audrey was born and raised in Central Illinois. Audrey loves this area and the opportunity to serve those who live here. Audrey graduated from Miami University with a Business Degree in Organizational Leadership Management. This has greatly helped shape her Real Estate business. Audrey is very serious about continuing my education in the industry and keeping up with the latest trends. Audrey understands the importance of having a knowledgable Realtor who you can trust. She would be honored to take on that role for you!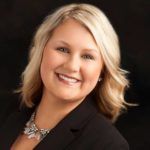 Julie Bowald Home Team
Hannah Foster
Broker
Hannah was named Jim Maloof Realtor's 2017 Rising Star and 2018 President of Women's Council of Realtors Peoria Network. Client dedication and love of helping others is what motivates Hannah the most. Hannah offer's personal and professional attention, all while maintaining and respecting your wants and needs by treating every transaction with the utmost integrity and professionalism. When Hannah isn't selling Real Estate she loves spending time with her loved ones and enjoying the great outdoors together, whether its boating down the Peoria River or just soaking up the beautiful seasons Central Illinois has to offer! Hannah is a proud supporter and fundraiser for St Jude Children's Research Hospital and most recently served as the 2018 Flagship Chair for the St Jude Walk/Run in Peoria, IL. Hannah is committed to numerous community organizations including the PAAR Cares Turkey Drive, YP, Young Professionals of Greater Peoria, LEAP and RPAC. Hannah, looks forward to helping you reach your real estate goals and having the privilege of being your trusted Realtor!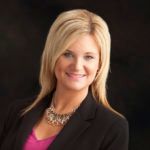 Julie Bowald Home Team
Julie Bowald
Team Lead, Broker
Having been a full time Real Estate Broker for over 17 years, Julie realizes the importance of every client. Julie makes it her goal to listen to what your needs are, develop an effective marketing plan and work with you every step of the transaction. Julie is proud to have achieved amazing success in the industry, but she also realizes without treating each of her clients with the same care and respect that she would expect, her success will be short lived. Julie is well versed in all types of loans, and specializes in residential Real Estate, while keeping updated on the latest trends and continuing education.